Sign Up for a Free Class
Come experience our workouts, our community and our coaches first hand. Classes begin with a group warm-up and an explanation of the workout and the exercises to be performed. The workout is adapted to each individual's ability and experience.
Free trial classes are held on Saturdays. You must register ahead of time before you can take class! Please arrive 10 minutes before class starts.
Please Note: If you are under 18, you will need a parent or guardian to sign our Waiver & Release form before you can try a class.
Become a Member Today
All new members get started with our "Intro to Crossfit" program. These sessions deliver a comprehensive understanding and practice of the fundamental CrossFit exercises and methods.
The group "Intro to Crossfit" sessions are built into your membership at no additional cost. There are a total of 4 classes. Upon completion, you are free to begin participating in Crossfit classes where instruction and proper mechanics continue to be reinforced by our coaches.
Sign Up for "Intro to Crossfit" group sessions
Sign Up for 1-on-1 "Intro to Crossfit" sessions
Do you prefer individual coaching and/or need the flexibility to schedule sessions at your convenience? $299 for 4 personal sessions.
1-on-1 Sessions
Register for Classes
Upon completion of the "Intro to CrossFit" sessions, you'll receive instructions on how to create a user name and password for our Mindbody scheduling system. Once registered on Mindbody, you will be able to reserve your spot in our CrossFit classes.
For more help try, reading our FAQ on registering for classes.
What Members Are Saying
---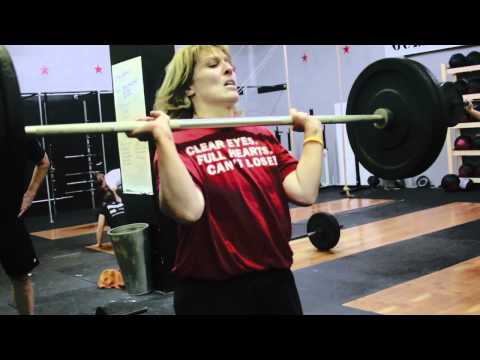 Sharon and Gary
Sharon & Gary explain how Guerrilla Fitness has changed their lives.
Still Have Questions?
---
Get in touch with us by E-mail or by phone and we'll be happy to answer any questions you have.